**************************************
I am a lifelong attorney specializing in criminal defense of indigents. I have a wife, three children, two ex-wives, and several debt collectors who depend upon me. My hobbies are travel, guitar, outdoors, and writing. I ran a marathon once and learned 26.2 miles is a long way on foot.
As an ex-bartender at the Ritz-Calton, and ex substitute teacher, and lawyer, I have been exposed to an extraordinary amount of mankind's follies.
I hope I can relay some of that humour in an acceptable manner for your enjoyment.
Jake and Fez at the Pharmacy
Jake and Fez at the Casino
Jake and Fez Go Bowling
Jake and Fez Go Snorkeling
Grand Ma-Ma
Chef Larry
Return To List Of Writers
****************************************
After many years of "hard livin" - Charles R. Bucklin decided it was time to write some stuff down.
He is an Author, Humorist, Horror & Thriller enthusiast, and creator of the ongoing short story blog Readmykooltales.com.
Charles lives in Sonoma County, California with his beautiful wife, Laura, and two lovable dogs named Roxi and Camille.
Twinkle, Twinkle Little Star
The Old Man Comes Through
Return To List Of Writers
****************************************
I am a Chartered Surveyor, living in Cambridgeshire with my wife and mini dachshund. In part of what passes for my spare time, I record audio books for a national charity for the visually impaired so, whilst I do have a love-affair with words, they are always someone else's!
My Son
Be Careful What You Ask For!
Kidnapped
That Demon, Work
Return To List Of Writers
****************************************
Chandrika R Krishnan, a Bengaluru-based writer and educationist likes all things beginning with a 'T' - talking, teaching, tales and tea.
Her two hundred odd published articles, poems and stories are as eclectic as her reading and are mostly experiential. She believes that most people have solutions for other people's problems so she writes for a wider audience. Besides writing, she likes to read. She often poses questions by way of quizzes for which she has no answers!
https://chandrikarkrishnan.wordpress.com/
https://www.amazon.in/Chandrika-R.-Krishnan/e/B08MZV9CGJ
Social media handle:
https://www.facebook.com/chandrika.r.krishnan/
https://www.instagram.com/chandrikarkrishnan/
Return To List Of Writers
****************************************
Nancy Bowker lives in Palo Alto, California, USA, with her grown-up triplets—a college student, a barista, and a rap artist—along with their two cats Feathers and Potato. Nancy likes to write and to laugh.
Return To List Of Writers
****************************************
Will Nuessle holds a third-degree brown belt in ninjitsu; rides a Harley; primary caregives a five- and two-year-old (with the third due in April) and claims he can recite the alphabet backwards in less than ten seconds. He also writes occasionally.
B.A.B.Y
a serialised tale

B.A.B.Y
Second Tour
a second serialised tale
Return To List Of Writers
****************************************
James Freeze was born in the mid 1940s, but only started writng in 2012.
By early 2021, he had written over 180 stories with 71 having been published.
Return To List Of Writers
****************************************
I started with limericks when at school. These were popular (not with the Masters) but as they were thought entertaining by my peers I continued on an off for some years.
However, all that was to change dramatically. From an idyllic childhood I was thrown into the horrors of war. I am in my 95.year [Feb 2021]. Born and bred in a London we were in no hurry to leave, the result of which was bedtime was in an Anderson shelter with fingers crossed night after night.
In the fullness of time I was in the Services. (Royal Horse Guards)(Horses were Scout and Armoured cars in Recce unit).
Did not take up writing again until retirement with the exception of a request or a particular event in the Family. I was jolted back into consistent efforts following the loss of my Wife of 65 years, a few years ago. It became a panacea and saviour.
Now my two loves are the Environment and Humour. The former not being humorous.
I have also dabbled in "long" short stories.
I have been published occasionally in Cotswold Life and I had a book of poems published a few year ago, Do They Really Know Me.
Being in my ninety fifth year I have experienced happiness, horror, grief and of course love.
Together with my late beloved Wife had the indescribable joy of a wonderful family.
Times were difficult in my early years, not that I knew that at the time but those years sowed the seeds of values. A time when people mattered more than possessions, emphasised by the war of course.
These values have once again been tested in 2020. The tragedy of history is that it takes experience of untold horror to impress upon us that which is of true worth.
The environment and the love of our families.
Hold on to these and we will survive.
Ian's further reflections on his life (written in September 2023) can be read here.
Return To List Of Writers
****************************************
Kim Wedler has been a teacher and globetrotter for over 20 years. Her passion for the Theatre has been a constant, both in her professional and private life. She has performed in over 60 plays and is a NODA award winning actor who, recently was also Barnet Drama Festival's best Female Lead for two years running.
Her experience on the Stage and behind the scenes has led to her writing a number of plays and monologues. Her work both epitomises - and gives a fresh twist to - the tradition of Great British Comedy.
Her play "I love you Moore" is available from Silver Birchington plays. She is from North London.
Show and Tell
My Khaki Parker
Wobbly Tooth
A Decent Man
Return To List Of Writers
****************************************
Neil Ferguson has been writing during lock-down and has produced short stories that nobody has read.
His last publication was several months ago. It was entitled 'When I was famous'.
It appeared in the online Memoirist Magazine. He hasn't tried humour writing before. Obviously?
How to be Welsh in Wales
My Best Moment Ever
Return To List Of Writers
****************************************
Jeffrey Wald's writing has previously appeared in publications such as Dappled Things, Shotgun Honey, Stinkwaves Magazine, and Philosophy Now.
Original Sin Thwarted: Thank You Siri for Saving the Human Race
Bill and the Beggar
Philosophy 101
Charlie
Jiminy
Return To List Of Writers
****************************************
Barkley Davie lives in Vancouver, British Columbia in Canada.
In March 2021, he was the youngest contributor to the Short Humour Site at 11 years of age.
Return To List Of Writers
****************************************
Yuan Hongri (born 1962) is a renowned Chinese mystic, poet, and philosopher. His work has been published in the UK, USA, India, New Zealand, Canada, and Nigeria; his poems have appeared in Poet's Espresso Review, Orbis, Tipton Poetry Journal, Harbinger Asylum, The Stray Branch, Acumen, Pinyon Review, Taj Mahal Review, Madswirl, Shot Glass Journal, Amethyst Review, The Poetry Village, and other e-zines, anthologies, and journals. His best known works are Platinum City and Golden Giant.
His works explore themes of prehistoric and future civilization.
Yuanbing Zhang (b. 1974), is Mr. Yuan Hongri's assistant and translator. He is a Chinese poet and translator He works in a Middle School inYanzhou District , Jining City, Shandong Province, China.
He can be contacted through his email - 3112362909@qq.com.
Manu Mangattu is an English Professor, poet, editor, director and rank-holder. He has published 7 books, 73 research articles and 36 conference papers apart from 14 edited volumes with ISBN. He serves as chief editor/editor for various international journals. He has done UGC funded projects and a SWAYAM-MOOC course (Rs 15 lakhs). Besides translations from Chinese and Sanskrit, he writes poetry in English as well as in Indian languages. He was named "Comrade to Poetry China" in 2016. A visiting faculty at various universities and a quintessential bohemian-vagabond, he conducts poetry readings, workshops and lectures when inspired. After an apprenticeship in Shakespeare under Dr Stephen Greenblatt, he currently guides 23 research scholars and mentors NET English aspirants.
Wit Lee, whose Chinese name is Li Hui, and pen name is Muzihuixin is a female poet born in Jining, Shandong province, and who now lives at the foot of Mountain Taishan. She is an editor of Taishan University Journal and a member of Taian Writer's Association and Taian Poets' Association. She has published many poems and one poetry book: Beyond Time.
Golden Giant - translated by Yuanbing Zhang
Platinum City - translated by Manu Mangattu
Gold Heaven - translated by Yuanbing Zhang
Four Poems - translated by Manu Mangattu
Six Poems - translated by Yuanbing Zhang
Golden Paradise - translated by Yuanbing Zhang
Four Poems (2) - translated by Yuanbing Zhang
Four Poems (3) - translated by Yuanbing Zhang
Three Poems - translated by Yuanbing Zhang
Five Poems - translated by Yuanbing Zhang
Five Poems (2) - translated by Yuanbing Zhang
Transparent Men and Women - translated by Wit Lee
Five Poems (3) - translated by Yuanbing Zhang
Return To List Of Writers
****************************************
Bhargavi Chatterjea Bhattacharyya:
Dr. Bhargavi Chatterjea Bhattacharyya, a 52 year old Indian woman, is a practicing psychiatrist in Kolkata. She was awarded the Morris Markowe Public Education Prize by The Royal College of Psychiatrists, England.
After journal and newspaper publications, she recently started experimenting with stories. Her diverse experience as a doctor in England and India provides the rich tapestry for her stories. They display a beautiful blend of emotions and reflections.
Return To List Of Writers
****************************************
Salini Vineeth is a Bengaluru-based fiction writer. She worked for ten years as an engineer before turning to full-time writing. She has self-published four books.
Her stories have appeared in Funny Pearls UK, Café Dissensus, Kitaab International, and The Bombay Review.
Author website: https://salinivineeth.in/.
Return To List Of Writers
****************************************
Sangeetha Vallat had a memorable career spanning 14 years in the Indian Railways after which she opted for voluntary retirement. She now stays at home surrounded by books and picked up writing recently. She believes that life is a roller coaster ride and the adventures one encounters while soaring or plunging are worth sharing.
Books, friends, and conversations spice up her life.
Two of her short stories were published as a part of anthologies titled – 21 stories for '21 and Everything changed after that.
Return To List Of Writers
****************************************
Mike has been educated far beyond his intelligence. He is a retired trauma nurse and has a BA in political science from the University of Nebraska/Omaha, a MA with honors in disaster management from American Military University and attended Loyola Law School in New Orleans. His master's thesis, "Pandemic Influenza and the Navajo Nation", has proven to be a dark prophesy. He was honored to have unique elements of his Moot Court appellate brief on 4th Amendment Search and Seizure law plagiarized by his law school classmates.
Mike worked in West Africa during the 2014-2015 Ebola outbreak. He is Bipolar and takes his meds. He lives in the American Southwest with his tolerant wife, a retired military officer.
Return To List Of Writers
****************************************
Albert Russo is an award-winning bilingual author (English and French) of about 35+ books of prose and poetry, and 60+ photobooks, published worldwide and translated into 13+ languages on the 6 continents.
Here is his website: www.albertrusso.com.
Return To List Of Writers
****************************************
Bob Iozzia lives in Pennsylvania, USA with his current wife, "…a definite keeper…" and several pet peeves. He counts among his influences Monty Python, Kurt Vonnegut and George Carlin.
When not writing, he can be found not writing.
His Twitter handle is @BobIozzia. He hopes everyone gets home safely.
If I Ever Become a Greek Orthodox Jew
Nostradamus Foretells Four Julie Andrews Films While Being Mistaken for Someone Else
Where's Granny? — an Inappropriate Life Lesson for Kids
A Request to JK Rowling
Travels with Bob's Your Uncle—Scotland
William Shakespeare's 5th Grade Progress Report
The Saga of Guffaw the Lighthearted—An Abbreviated History of Standup Comedy
Endings to Stories (Beginnings and Middles Have Been Omitted So as to Not Waste Your Time with the Small Stuff) Vol. 1
How to Win at Poker—Another Inappropriate Life Lesson for Kids
Living Letters to Dead People—Vlad the Impaler
Obits
Yukapalooza DragonFest
An Open Letter to Mystic, Connecticut
Air Karma Sneakers
Hello, America, It's Me, God
Return To List Of Writers
****************************************
Susan Cornford is a retired public servant, living in Perth, Western Australia. She has had pieces published or forthcoming in Across the Margin, Adelaide Literary Magazine, Antipodean Science Fiction, borrowed solace, Cafe Lit, Crow's Feet Journal, Ethel Zine, Flora Fiction Website, Frost Zone Zine, Granfalloon Magazine, Meet Cute Press, Mono, Mystery Tribune, The Mythic Circle, Quail Bell Magazine, Thriller Magazine, Worthing Flash and others.
Return To List Of Writers
****************************************
Sue Granzella's writing has been recognized as Notable in Best American Essays. She has won the Naomi Rodden Essay Award and a Memoirs Ink contest, and was runner-up for the Bechtel Prize with Teachers and Writers Magazine.
She judges the Humor category of the Soul-Making Keats Literary Competition.
Her writing has appeared in McSweeney's, Masters Review, Teachers and Writers, Full Grown People, Gravel, Ascent, and many other journals.
She recently completed a collection of essays about teaching, and is searching for a publisher.
Contact her at: www.suegranzella.com.
Return To List Of Writers
****************************************
Zvi A. Sesling, Brookline, MA Poet Laureate (2017-2020), has published numerous poems and flash fiction. He edits Muddy River Poetry Review. His work has won international prizes and nominated for local and national awards. He is a five-time Pushcart Prize nominee. He has published four volumes of poetry, King of the Jungle, Fire Tongue, The Lynching of Leo Frank and War Zones and three poetry chapbooks, Simple Game, Baseball Poems; Love Poems From Hell and Across Stones of Bad Dreams. His flash fiction book is Secret Behind The Gate (Cervena Barva Press). He lives in Brookline, MA. with his wife.
Fish Story
Angel Hair
She Really Remembered Me
Lester Bildorp Becomes An Orphan
A Dime's Worth
Hearing Aids
Herbert Never Told
Do Not Flush Paper Towels Or Foreign Objects
Return To List Of Writers
****************************************
Arva Bhavnagarwala is a pediatrician by day, a writer by night, and a struggling mother to two boys 24x7. Her short stories have found their place in various Indian anthologies. When not busy with pediatrics and writing, she loves to travel. She is also a voracious reader and can devour books-food and water forgotten. She prefers chai over coffee and hates liars and latecomers.
Return To List Of Writers
****************************************
Bill Tope is a retired public assistance caseworker living in Illinois with his mean little cat, Baby. He is also a former cook, construction worker, nude model, you name it.
Return To List Of Writers
****************************************
Doug Dawson hails from Brooklyn, New York, wrote extensively for the US Defense Dept. and as a freelancer had some 40 articles and fiction published by car magazines ("Vette Vues," "Corvette Enthusiast," "Corvette" magazine).
He holds degrees in music and computer science, studied fiction writing at Johns Hopkins University and has had his short stories accepted for publication by Academy of the Heart & Mind, Ariel Chart, Aphelion Webzine, Literary Yard, Scars Publications in the U.K. (3 stories), Scarlet Review, HellBound Books, LLC (story "The Poetess" appears in "The Devil's Doorbell 2" anthology), Goats Milk and others and poetry accepted by Page & Spine.
The Closet
Three Mother Goose Poems
Hedge Your Bets
Battle Royal
The Clearing House
Eau de Commode
Drop the Chalupa!
Greeting Card Poems
Two Poems
Burger du Jour
Return To List Of Writers
****************************************
David Mascellani is a writer and poet who lives in Sydney Australia. He has a BA in Semiotics from the University of Sydney. He's published poetry and stories in Sound and Silence, Verse Libre, Word Riot, Meeting of The Minds, Divine Pleasures, Oz-Wide Tales, Pounding Tales, and Down in the Dirt.
His Blog; Laugh,Cry,Think, is at: https://thinkcrylaugh.wordpress.com.
Return To List Of Writers
****************************************
Glenn Bresciani is an Australian who works in community aged care. Fantasy and Sci-Fi are his favourite genres to read and write about. Yet, whenever he tries to write fantasy, Glenn mostly ends up writing 'Slice of Life' fiction instead.
Glenn's stories have appeared in World if Myths, Literary Yard and Sci-Fi Lampoon magazine.
He also has a short story appear in the Valor anthology by Dragon Soul Press.
Link to Facebook page: https://www.facebook.com/glennbresciani.
Dan Does it Best
Anatomy of a Tranquilizer
Return To List Of Writers
****************************************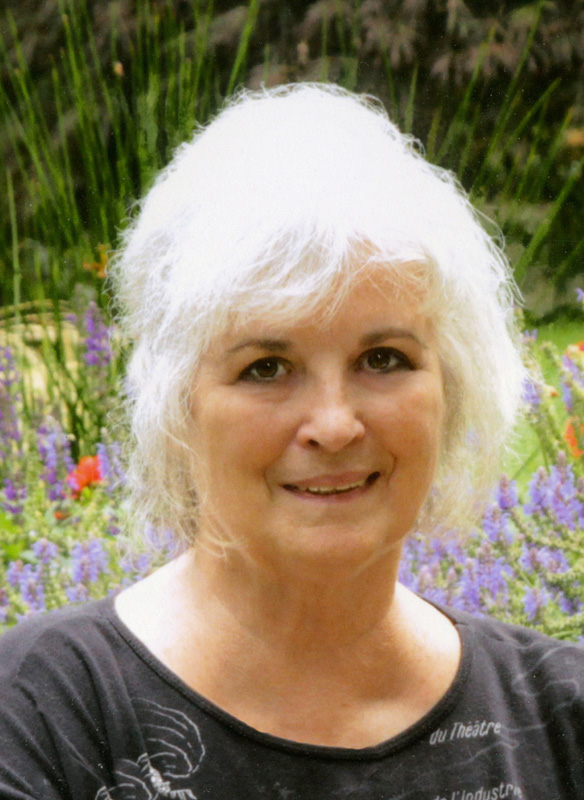 Joanne Jones is a photographer and ran a Portrait Studio with her husband, where she designed many costumes for special assignments.
Joanne is an award-winning tapestry weaver and basket maker. She now lives in Gig Harbor, WA with her cat.
Return To List Of Writers
****************************************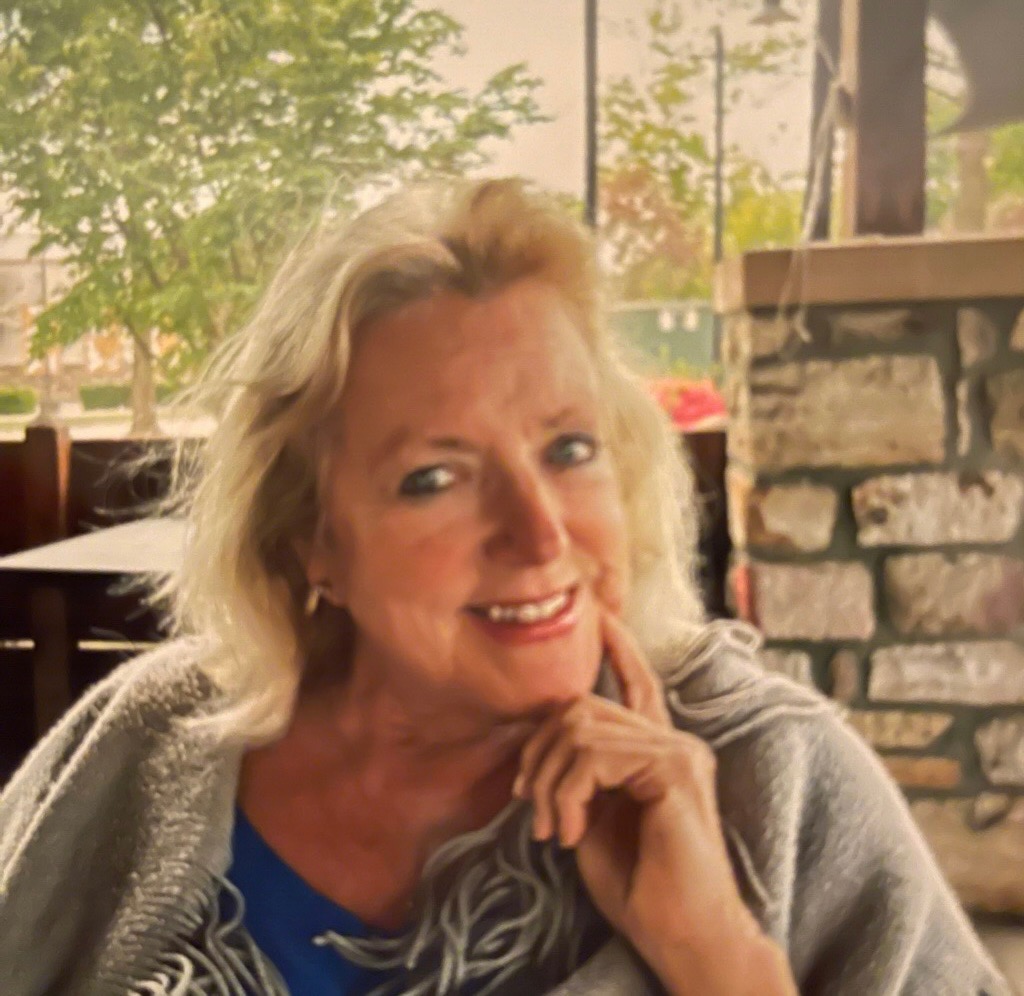 Cindy Cockrell is a Seattle area resident, originally from Michigan.
She is a retired Psychiatric Social Worker, mother of two, world traveler, adventurer and lover of life.
Return To List Of Writers
****************************************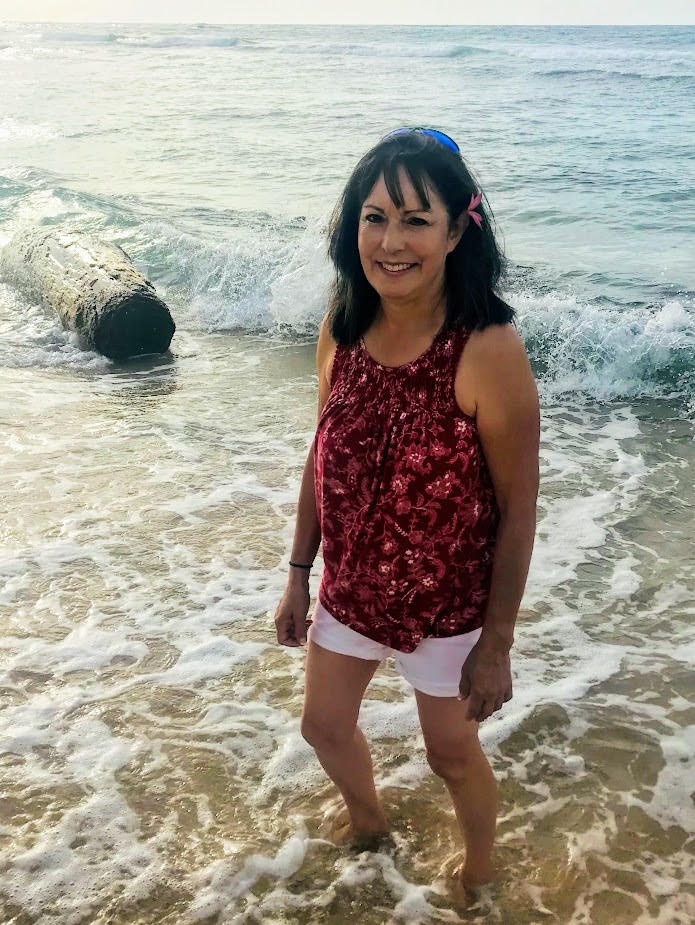 Danielle is a new author delving into the world of flash fiction and short stories.
She graduated from Hawthorn University in 2016 with a nutrition degree.
In her spare time she studies herbs and writes plant monographs.

Danielle and her husband Mike run a yacht brokerage in Gig Harbor, WA.
They enjoy being out on the water and spending time with their sons Steve and Aaron, along with their 2 grandchildren.
Return To List Of Writers
****************************************
Eric is free-lance writer whose articles have been published in various U.S. newspapers and on-line humour sites.
The World's Not Gone Completely Bananas
Return To List Of Writers
****************************************
Ray Fuller lives in France and Ireland and occasionally makes furniture and writes verse.
CON iS of U and ME
Chariots of Ire
Group Mensality
When I Consider...
Beside Our Bed
The Green Eye of the Emerald Isle?
Deaf – or Dumb?
Return To List Of Writers
****************************************
Simon lives in London with his wife and 10-year-old son.
Now looking for an escape from corporate life, friends have regularly told him he's the funniest person they know (all weirdos).
Writing short quips gives him an excuse to lie low and out of their way.
Return To List Of Writers
****************************************
Dr. Bill DeArmond is Professor of Mass Communications and Film at Southwestern College in Winfield, Kansas.
Lessons from the Teacher
Izzy and Ike in a Nursing Home
Return To List Of Writers
****************************************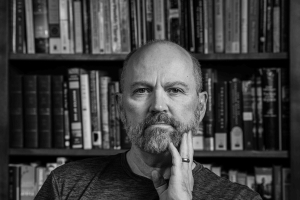 Ron Rogers is a new author. He has lived in Japan and is interested in the culture.
Return To List Of Writers
****************************************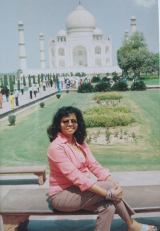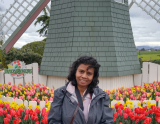 Alice Chackoletti is an Indian American who was born and raised in Kerala, India until she was a teenager. After moving to America and learning English, she completed Engineering studies and worked for a large aerospace company, in many different roles and projects. She did a lot of technical writing and after retiring early from her profession, she currently spends a lot of time with several hobbies including writing her memoirs, as well as traveling.
A Visit to the Taj Mahal
Diamond Amongst Junk
Return To List Of Writers
****************************************
Don Drewniak is a U.S. Army veteran and retired math/science teacher. He has published five books and 124 stories/articles.
Return To List Of Writers
****************************************
Doug Jacquier writes from the Fleurieu Peninsula in South Australia.
His poems and stories have been published in Australia, the US, the UK, Canada, New Zealand and India.
He blogs at Six Crooked Highways.
Intercept
Fair Dealing
Lab Yrinth
Tempted By Titivillus
Return To List Of Writers
****************************************
Stuart Johnson lives on the South Coast of England and likes to dabble with humorous writing as an antidote to his dull working life.
His proud but only claim to fame is to have had ten poems and short stories included in an anthology that was featured at the 2008 Edinburgh Book Festival.
Mr and Mrs Nnngff and the Time Travelling Confession Box
Return To List Of Writers
****************************************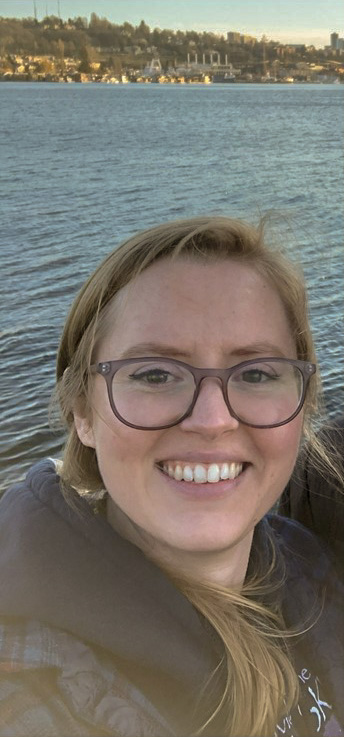 Catherine Scalisi lives in Port Orchard, Washington, across the Puget Sound from Seattle, with her husband and son.
She is a stay-at-home mom and new to the world of publishing.
She looks forward to sharing her short stories in many publications.
Return To List Of Writers
****************************************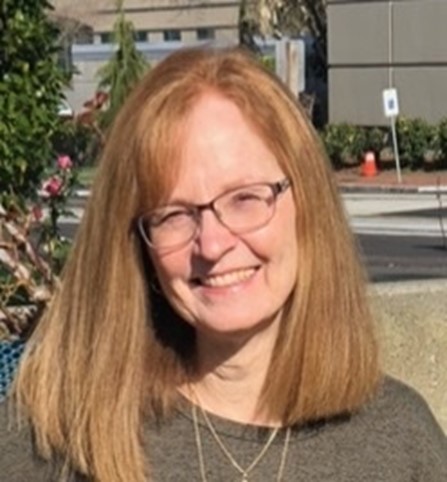 Teresa Gauthier is newly retired from nursing and is pursuing her writing dream.
She is originally from Canada and now lives in the beautiful state of Washington
Swiping for Love
The Concert
Beach Walk
Chestnuts
Return To List Of Writers
****************************************
Christine Dorothy is an author living in Costa Rica with her husband and two cats.
Provence France and Ottawa Canada are two other places she calls home.
She had three boys, two of whom passed on at ages 23 and 35. Brandon, her youngest, visits often in Costa Rica.
Christine continues to write and works on freedom-for- all projects.
Return To List Of Writers
****************************************
George Beckerman writes fiction. Ergo, George Beckerman is a liar. His lies have been published by The Punch Magazine, Queen Mob's Teahouse, Johnny America, Down In The Dirt Magazine, Little Old Lady Comedy, Potato Soup Journal, Robot Butt Magazine and R U Joking Magazine, Bookends Review, the Evening Street Press and Fabula Argentea.
Pros And Cons Of Replacing Congress With AI
Pros And Cons Of Being Cryogenically Frozen For Ten Years
And The Meaning Of Life Is…?
Return To List Of Writers
****************************************
Carolyn Hassall is originally from the UK and has lived for the last 26 years on the West Coast of America in the greater Seattle area.
She has spent much of her career developing corporate strategy and writing business communications at several Fortune 500 companies.
Carolyn has recently stepped away from the business arena and is now concentrating on creative writing including short stories and novels.
Return To List Of Writers
****************************************